Official Newsletter #04
Hello again Hayley fans,
Welcome to the latest newsletter from hayleywestenra.com. It's been quite a week - read on for all the details!
Golden Girl...
If you haven't already heard, Hayley's album "Pure" went Gold in the UK yesterday! But it's not just all happening in the UK. Hayley's album is still going strong in the Far East where she visited in the summer - in Hong Kong "Pure" is at #11 and in Singapore and Malaysia it's still in their top 25. And if you know anyone in New Zealand who hasn't bought her album yet (is that possible?), tell them all about it and help take "Pure" to triple-platinum there!
Back to Busking...
Hayley went back to her busking roots on Tuesday when she went into London's Covent Garden Market and performed to hundreds of people in the street! She also fit in a photoshoot for a UK newspaper The Daily Mirror. We got some shots of our own!
Hayley poses for the camera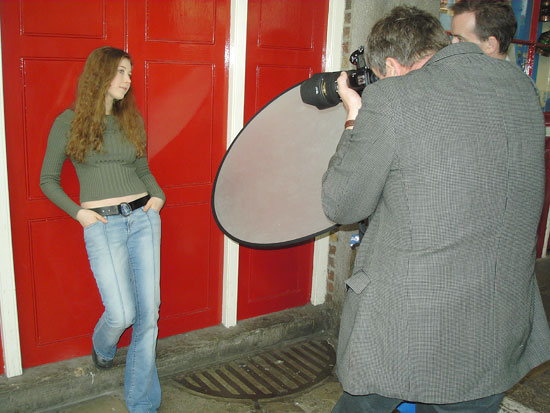 CLICK TO ENLARGE
Glamourous on TV...
And we have just learned literally in the last five minutes that Hayley has been confirmed to perform on the UK's Royal Variety Show, a well-loved TV fundraiser. It will be recorded on November 24th and we'll post the broadcast date on Hayley's site.


Getting ready to hit the road...
This Sunday Hayley will start rehearsals for her performances on UK singer Aled Jones' tour. Check out her website for all the dates and venues!

And the skies....!
Looking ahead, Hayley will be visiting Japan at the end of November for the release of "Pure" there.
That's all for now, but check Hayley's site often for the latest updates as soon as we hear them!


Our thanks to the Hayley Website Team for keeping the official site so well updated.
Visit: www.hayleywestenra.com today