Resistance is futile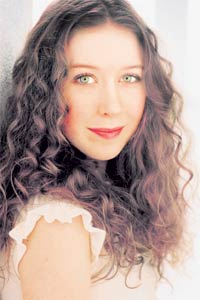 Hayley Westenra has hit stardom as the fluffy face of classical music, but if she brings in new audiences, that can only be good. In the run-up to the Gramophone awards Michael Portillo hails the fight against elitism

When the British record industry announced that classical music sales rose by a million albums last year, the news attracted scepticism, just as claims about higher A-level pass rates always do; and for the same reason. Was the success due merely to dumbing down? It was not so much Mozart's Requiem that was selling as Very Best of Mozart compilations.
A pretty New Zealander, Hayley Westenra, just 17 years old, sold hundreds of thousands of her record Pure. Even before that happened the veteran baritone Thomas Allen was muttering about record companies using "wet T-shirted" violinists to sell albums. The fine artist Bryn Terfel, shortly to tackle the hugely demanding role of Wotan in Covent Garden's new Ring cycle, came second behind Westenra in the classical charts with a compilation CD that included show tunes. That erosion of standards is the sort of thing that worries the British very much. We regard culture as a citadel, into which people should be admitted only if they can produce an identity card, or pass an exam.
In the United States I once visited a "winery" (such a ghastly Americanism, I was thinking) where they offered a five-minute introduction to tasting. As they taught people how to remove the cork from a bottle, I could feel my British snottiness begin to overwhelm me. But then I realised how commendable the American approach is. They don't say: "This isn't for you because you don't know about wine," but rather, "Come on. There is nothing to be afraid of. Everyone has to start by learning. You can develop your taste."
MORE >>> Read full article by Times Online