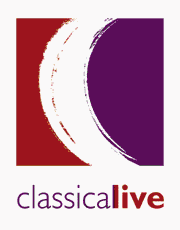 I'm going to attempt a review of Hayley's appearance at Classicalive in the National Hall, London Olympia on Sunday 20th March 2005.
I've been eagerly anticipating this event for a few months, because several other members of HWI were going along to see Hayley. I'd only met Roger before, so I was looking forward to meeting Keith, Dave, Barrie and Megan, Paul, Emmett, Kirsty and Becky. Sadly Simon was taken ill on the day and couldn't make it, but I'm sure he was with us in spirit! If you're reading this Simon, I hope you soon feel much better, and I'll catch up with you somewhere soon.
Being a Londoner, I was there first at opening time, 10:00. The place was almost deserted then, so I had a wander round, then watched a performance by the Central Band of the Royal Air Force. They were good, but the event didn't really take off until Hayley arrived with her mum Jill at about 1:15, by which time some more of us had arrived.
Hayley and Jill were greeted at the entrance by me, Roger and Barrie, and Hayley was obviously delighted to see us. We were all immediately captivated by that familiar smile of hers, and Hayley's radiant personality lit up the hall. A few minutes later we were all assembled, but by then Hayley and Jill had disappeared.
Hayley reappeared at 3:00 for a signing session at the Universal Music stand, but there still wasn't a huge crowd, so we were all able to meet Hayley for a nice little chat. Jill was also there, and she was delightful company.
Time seemed to fly by, and soon it was time for us to go to the concert hall for Hayley's recital at 4:10. We all had front row seats, thanks to Keith's arrangements with Hayley's management team of Steve and Giselle. After a brief introduction, Hayley appeared on stage to a warm reception, accompanied by Fiona Pears on violin and Ian Tilley on piano.
For the first half of the recital, Hayley gave us an interesting talk on how they rearrange "Pokarekare Ana" for a small ensemble. She then told us how she takes care of her voice, by drinking plenty of water or herbal tea, not talking too much before a concert, and trying to get plenty of sleep. All this was surely very sound advice, because Hayley's voice is the proof that she's doing it right! Hayley isn't an experienced lecturer, but she spoke naturally and confidently, and put the message across extremely well, with just a little prompt or two from the musicians. Very well done Hayley!
Then came the part of the show that we were all waiting for, and very appropriately it was the final treat of the whole event. Hayley sang five songs, and this was the first time I've heard her accompanied by just a violin and a piano, so I didn't really know what to expect. Hayley started with a favourite from "Pure", "River of Dreams", to the tune of Vivaldi's "Winter", and hearing this with the small backing it was even lovelier than the version on the CD! She then sang the "Bridal Ballad" from "The Merchant of Venice", which is featured on the bonus CD edition of "Pure". Hayley's next song was "Ave Maria" by Caccini, and she told us this will be on her new album which is due for release in the autumn. She then sang "In Trutina" from "Carmina Burana", and finished her all-too-short set with the traditional Maori lullaby "Hine e Hine".
With the small backing, Hayley's voice sounded even more stunningly beautiful than usual, and I was tingling all over. The audience were totally silent while Hayley was singing, but gave very warm applause at the end of each song. A totally magical experience.
Hayley started signing again after the performance, but we were soon ushered out to the entrance foyer of the hall, where we were again joined by Hayley. After the queue had dispersed, Barrie presented her with an 18th Birthday present from HWI, but Hayley didn't want to open it before 10th April, so I won't say any more in case she reads this. Then we all said "Goodbye" to Hayley with a kiss and a hug, and slowly went our separate ways.
Although the date was 20th March, it felt like 14th February because there was so much love in the air for Hayley! Her voice is still improving steadily, and she is clearly planning to have a long singing career. She is definitely one of the nicest and most professional people in show business, and I like her more than ever now!
I would like to say a very special "Thank You" to Hayley, Jill, Giselle and Steve for making it such a magical and memorable day, and to Keith for all his hard work in bringing us together.
Now I'm looking forward to Hayley's DVD, due for release on 11th April, and I hope to see you all again soon.